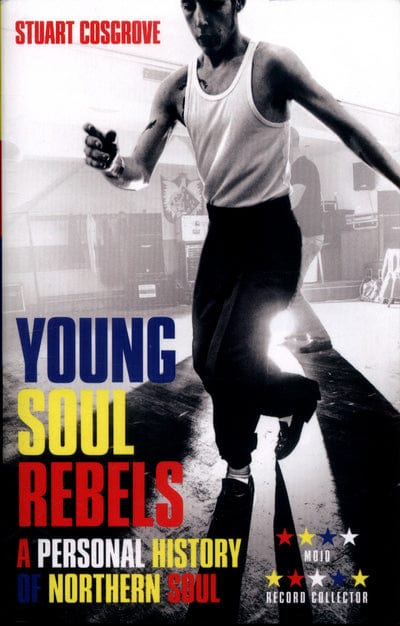 Young soul rebels - Stuart Cosgrove [BOOK]
Nothing will ever compare to the amphetamine rush of my young life and the night I was nearly buggered by my girlfriend's uncle in the Potteries...The opening line of Stuart Cosgrove's Young Soul Rebel sets up a compelling and intimate story of northern soul, Britain's most fascinating musical underground scene, and takes the reader on a journey into the iconic clubs that made it famous - The Twisted Wheel, The Torch, Wigan Casino, Blackpool Mecca and Cleethorpes Pier - the bootleggers that made it infamous, the splits that threatened to divide the scene, the great unknown records that built its global reputation and the crate-digging collectors that travelled to America to unearth unknown sounds.The book sweeps across fifty years of British life and places the northern soul scene in a social context - the rise of amphetamine culture, the policing of youth culture, the north-south divide, the decline of coastal Britain, the Yorkshire Ripper inquiry, the rise of Thatcherism, the miners' strike, the rave scene and music in the era of the world wide web.Books have been written about northern soul before but never with the same erudition and passion. Young Soul Rebel nails a scene that is as popular today as it was in its heyday in the 1970s.


This product is: in-stock
In-stock: 90% of orders are dispatched within 24 hours of purchase. Please see our shipping timetable here.
Out of stock: Enter your email address on the product page and we will notify you once the title is back in stock.
Pre-Order: will be dispatched upon the title release date.
Special Order: will take up to 3 weeks to source and dispatch.
If your order contains multiple types of product (e.g: an 'in-stock' item and a 'pre-order' item), the entire order will be held for dispatch until the Pre-Order release date or the 3 week Special Order window has elapsed, whichever is longer.
Please note: To avoid any unwanted delays, please order separately.