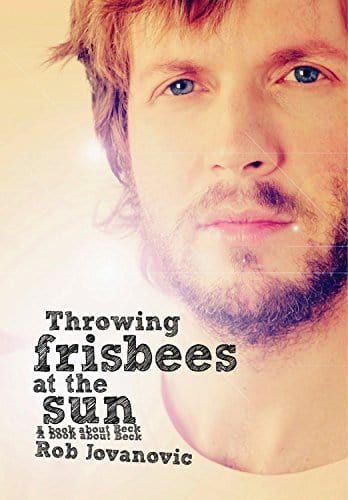 Throwing frisbees at the sun - Rob Jovanovic [BOOK]
At a time in rock and pop history where most things in music have been done before, few artists have proved as restlessly innovative over the past two decades as Beck. Since bursting onto the scene in 1994 with 'Loser', he has zigzagged his way across the contemporary music landscape, consistently remaining one step ahead of expectations and doing things his own way: shape-shifting from indie icon to pop crooner, from folk hobo to Latino-rap hipster, and dabbling in country metal, blues and rock along the way, balancing big-budget chart highs with lower-key, introspective acoustic albums. - - Beck hails from a family tree rich in music and performance art, which has filtered into his music, videos, and live work. Early shows included spoken word sections, songs made up on the spot, and stage clearances using his leaf-blower. His enthusiasm for the experimental has not diminished with age. In the 21st century, he founded the Record Club, which brought together disparate artists to record cover versions of whole albums in a single day for release online. Then he took a troupe of doppelganger marionettes out on tour and made the brave decision to release Song Reader as a hardcover set of sheet music, challenging buyers to record and play their own versions of his new songs. - - Throwing Frisbees at the Sun is the first serious study of Beck's life and work for more than a decade. Drawing on new interviews with friends, family, collaborators, producers, and band-members, Rob Jovanovic has fashioned a carefully crafted, career-spanning retrospective befitting the many twists and turns of this intriguing performer's path through life and music.


This product is: in-stock
In-stock: 90% of orders are dispatched within 24 hours of purchase. Please see our shipping timetable here.
Out of stock: Enter your email address on the product page and we will notify you once the title is back in stock.
Pre-Order: will be dispatched upon the title release date.
Special Order: will take up to 3 weeks to source and dispatch.
If your order contains multiple types of product (e.g: an 'in-stock' item and a 'pre-order' item), the entire order will be held for dispatch until the Pre-Order release date or the 3 week Special Order window has elapsed, whichever is longer.
Please note: To avoid any unwanted delays, please order separately.