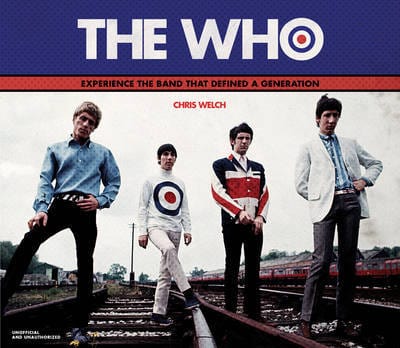 The Who - Chris Welch [BOOK]
Bono (U2) once said, "More than any other band, The Who are our role models." Starting as a simple four-piece 'mod' band in the early 1960s, The Who went on to conquer the world with their unique and supremely powerful music that transcended any genre and appealed to fans across the world. The original lineup of Roger Daltrey, Keith Moon, Pete Townshend and John Entwhistle honed their sound and recorded some milestone albums in rock history: Live at Leeds, Tommy and Quadrophenia are just some of the legendary records they released.
This product is: in-stock
In-stock: 90% of orders are dispatched within 24 hours of purchase. Please see our shipping timetable here.
Out of stock: Enter your email address on the product page and we will notify you once the title is back in stock.
Pre-Order: will be dispatched upon the title release date.
Special Order: will take up to 3 weeks to source and dispatch.
If your order contains multiple types of product (e.g: an 'in-stock' item and a 'pre-order' item), the entire order will be held for dispatch until the Pre-Order release date or the 3 week Special Order window has elapsed, whichever is longer.
Please note: To avoid any unwanted delays, please order separately.