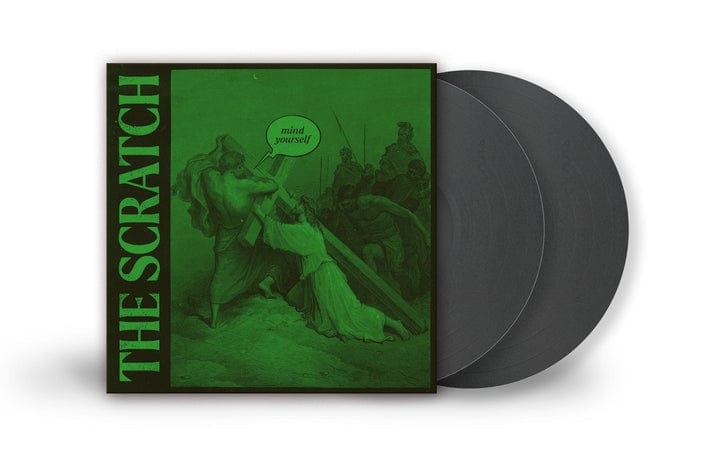 Mind Yourself - The Scratch [Vinyl]
Dublin four-piece band The Scratch announce their brand-new album 'Mind Yourself', set for release on November 3rd, 2023.
Recognised for their contemporary and experimental approach to heavy metal and Irish folk music, today The Scratch has unveiled the first single from the upcoming album - 'Trom II (A Slip In The Wind)'
Produced by James Vincent McMorrow, 'Mind Yourself' sees the band evolve both creatively and sonically, demonstrating a balance between their acoustic side and energetic, raucous sound.
Mind Yourself will be available on limited edition etched coloured vinyl, standard black vinyl, CD and digital.
MIND YOURSELF TRACKLIST
Banshee
Cheeky Bastard
Hole In The Ground
Trom I (The Harrowing Sun)
Shoes
Blaggard
Trom II (A Slip In The Wind)
Cold Eye
Pocket Full Of Roses
This product is: in-stock
In-stock: 90% of orders are dispatched within 24 hours of purchase. Please see our shipping timetable here.
Out of stock: Enter your email address on the product page and we will notify you once the title is back in stock.
Pre-Order: will be dispatched upon the title release date.
Special Order: will take up to 3 weeks to source and dispatch.
If your order contains multiple types of product (e.g: an 'in-stock' item and a 'pre-order' item), the entire order will be held for dispatch until the Pre-Order release date or the 3 week Special Order window has elapsed, whichever is longer.
Please note: To avoid any unwanted delays, please order separately.