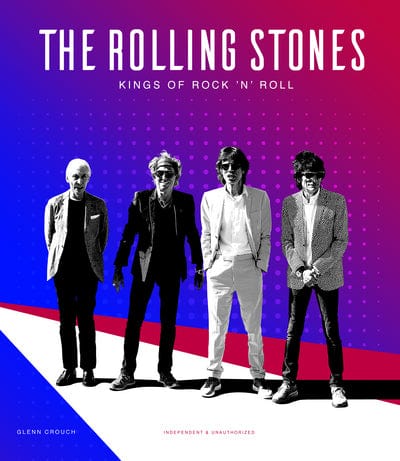 The Rolling Stones - Glenn Crouch [BOOK]
The Rolling Stones documents the extraordinary career of the band decade by decade, album by album and member by member, accompanied by 130 images and 30 items of fascinating memorabilia reproduced on the page. How many bands have rocked the world solidly for 50 years? Played in front of 1,500,000 people at one concert? Set the record for the highest grossing tour of all time? Had hit records in every decade since the 1960s? That's right, just one: the Rolling Stones. Many have tried but none have even come close to the blues/rock domination of the eternally youthful band from London.


This product is: in-stock
In-stock: 90% of orders are dispatched within 24 hours of purchase. Please see our shipping timetable here.
Out of stock: Enter your email address on the product page and we will notify you once the title is back in stock.
Pre-Order: will be dispatched upon the title release date.
Special Order: will take up to 3 weeks to source and dispatch.
If your order contains multiple types of product (e.g: an 'in-stock' item and a 'pre-order' item), the entire order will be held for dispatch until the Pre-Order release date or the 3 week Special Order window has elapsed, whichever is longer.
Please note: To avoid any unwanted delays, please order separately.