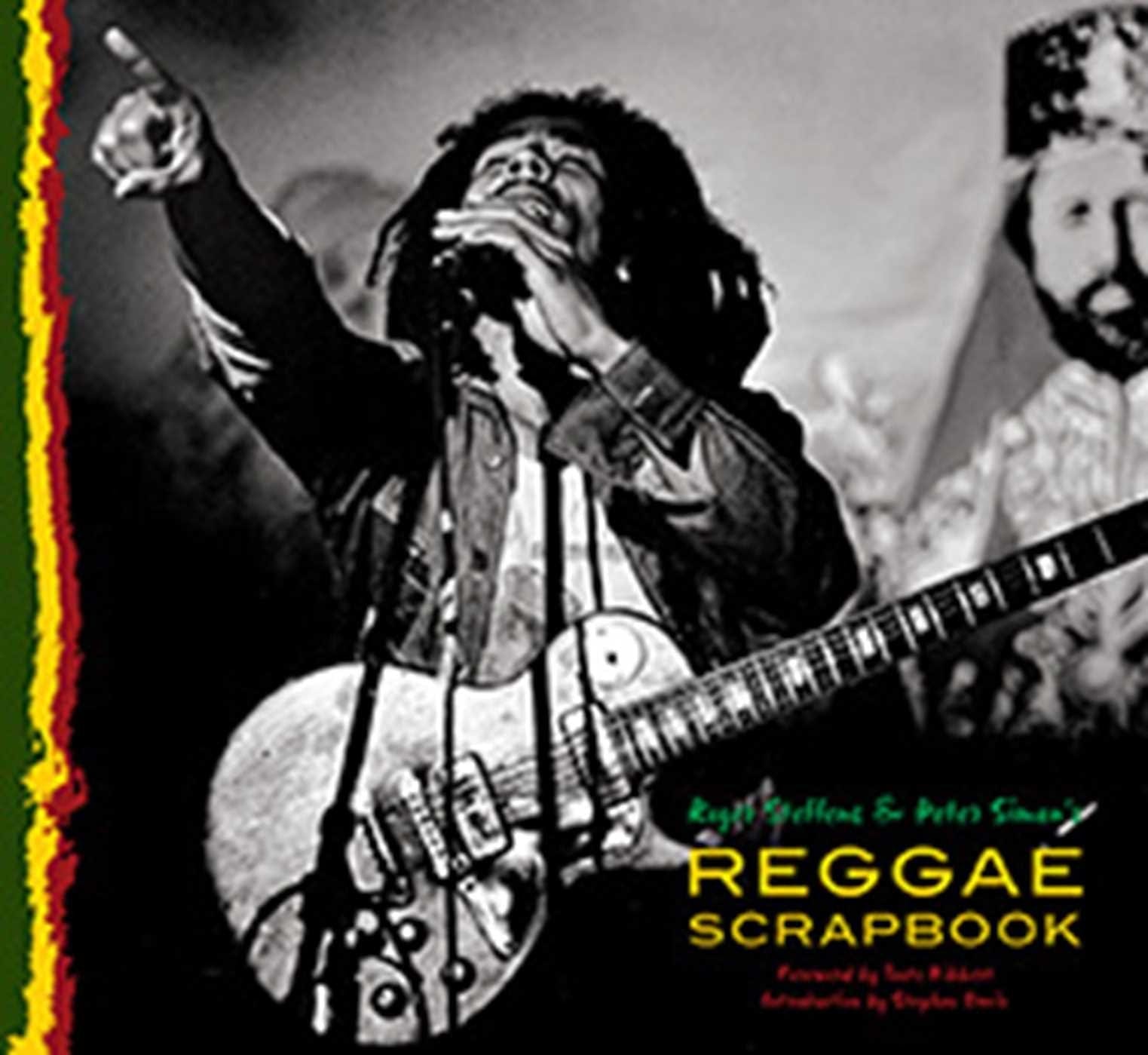 The Reggae Scrapbook - Roger Steffens [BOOK]
Guiding us on this colorful book-length journey is one of the men who introduced reggae to America and helped rock the world with its syncopated beat, Roger Steffens. Through lectures, books, magazine articles, radio, and television, Steffens has shared his knowledge of reggae from coast to coast. He is the world's premier archivist and collector of reggae memorabilia, and brings the best of his in-depth interviews with such reggae legends as Peter Tosh, Jimmy Cliff, and "Toots" Hibbert to this unique scrapbook.

Covering topics such as "Roots and Ska," "Rock Steady," "The Golden Age," "Rockers, Digital and Dance Hall," and "Internationalization," and supplemented with sidebar features on historic figures, styles, and events, Reggae Scrapbook demonstrates the bold statement made by the rise of this irresistible musical and social force. Already the book is gaining powerful critical comment - "Rich in political, religious and herbaceous context, this lively package is primer for the uninitiated and treasure trove for the fan," raved the San Francisco Chronicle .
This product is: out-of-stock
In-stock: 90% of orders are dispatched within 24 hours of purchase. Please see our shipping timetable here.
Out of stock: Enter your email address on the product page and we will notify you once the title is back in stock.
Pre-Order: will be dispatched upon the title release date.
Special Order: will take up to 3 weeks to source and dispatch.
If your order contains multiple types of product (e.g: an 'in-stock' item and a 'pre-order' item), the entire order will be held for dispatch until the Pre-Order release date or the 3 week Special Order window has elapsed, whichever is longer.
Please note: To avoid any unwanted delays, please order separately.