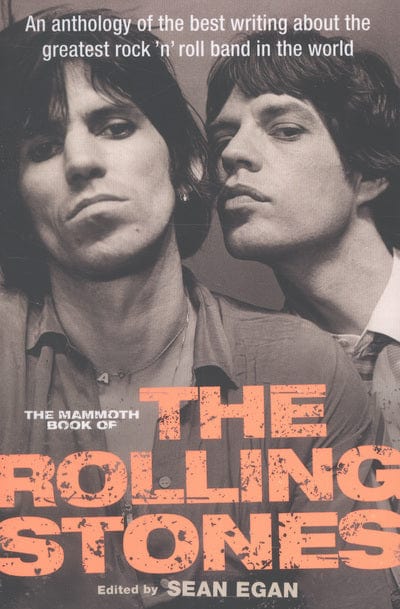 The mammoth book of the Rolling Stones - Sean Egan [BOOK]
'The greatest rock 'n' roll band in the world!'
This vainglorious introduction given to The Rolling Stones on stage by an excitable roadie was almost immediately accepted as a simple statement of fact. It was already evident that Mick Jagger, Keith Richards and Co. were, as their first manager Andrew Loog Oldham had claimed, 'a way of life'.
The Stones' defiance of convention made them the figureheads of a questioning new generation, and drove the Establishment to imprison them. This enduring rebel aura and the unmistakeable craft evident in classic records such as Satisfaction, Honky Tonk Women and Brown Sugar ensured subsequent generations of diehard fans, establishing the band as the biggest box office attraction the world has ever seen.
The Mammoth Book of The Rolling Stones provides a comprehensive collection of reviews, analysis, interviews and exposés - both archive and contemporary, favourable and critical, concise and epic - of these extraordinary cultural icons as they pass the astonishing milestone of 50 years as rock's pre-eminent band.
This product is: in-stock
In-stock: 90% of orders are dispatched within 24 hours of purchase. Please see our shipping timetable here.
Out of stock: Enter your email address on the product page and we will notify you once the title is back in stock.
Pre-Order: will be dispatched upon the title release date.
Special Order: will take up to 3 weeks to source and dispatch.
If your order contains multiple types of product (e.g: an 'in-stock' item and a 'pre-order' item), the entire order will be held for dispatch until the Pre-Order release date or the 3 week Special Order window has elapsed, whichever is longer.
Please note: To avoid any unwanted delays, please order separately.