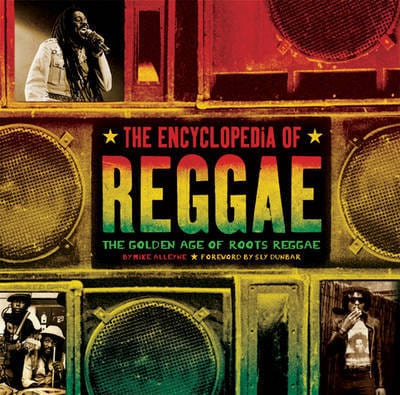 The encyclopedia of reggae - Mike Alleyne, Foreword by Sly Dunbar [BOOK]
This heavily illustrated guide to reggae is a colourful, herbally endowed and sunsplashed history of one of the world's most popular musical styles. Reggae was born in 1960s Jamaica, a potent mix of such indigenous genres as ska and rocksteady plus R&B, jazz and traditional African rhythms. Before long, it had conquered the globe, influencing musicians from Britain to Brazil. The Encyclopedia of Reggae focuses on the music's golden age, from the late 1960s to the mid-1980s heyday of dancehall and features more than 500 images, including rare album art and ephemera. Written by one of the foremost experts on the subject, this amazing resource profiles more than 200 key performers, impresarios and producers from reggae's history.


This product is: out-of-stock
In-stock: 90% of orders are dispatched within 24 hours of purchase. Please see our shipping timetable here.
Out of stock: Enter your email address on the product page and we will notify you once the title is back in stock.
Pre-Order: will be dispatched upon the title release date.
Special Order: will take up to 3 weeks to source and dispatch.
If your order contains multiple types of product (e.g: an 'in-stock' item and a 'pre-order' item), the entire order will be held for dispatch until the Pre-Order release date or the 3 week Special Order window has elapsed, whichever is longer.
Please note: To avoid any unwanted delays, please order separately.