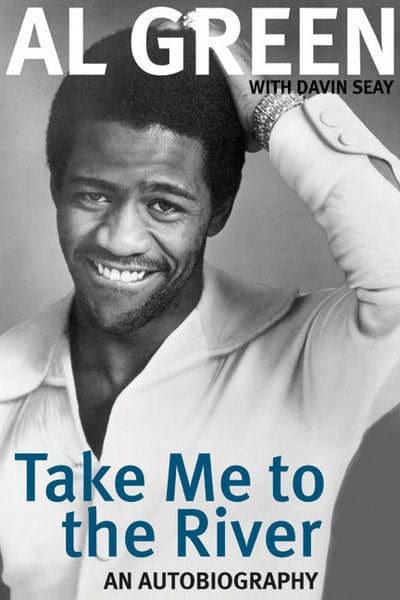 Take Me to the River - Al Green [BOOK]
This is the last one of these in stock!
Add it to your cart to secure your copy.
With an extraordinary appeal that has continued unabated since the early 1970s, Al Green remains the quintessential soul man—one of the most enduring, electrifying, and enigmatic artists of our era. But at the very heart of his appeal is the conflict between the devil's music and God's calling, a conflict he has wrestled with all his life. This is his story.
Take Me to the River is an inspiring, unsparing, and ultimately transforming autobiography. From a sharecropper's shack in Jacknash, Arkansas, to the absolute pinnacle of show-business success, it chronicles Al Green's career in rich detail. This is the whole story—his early days on the gospel and R&B circuits, his fateful encounter with legendary producer Willie Mitchell, his climb to the top of the charts, the attempted murder and suicide scandal that made headlines worldwide, and his decision to become a pastor and found his own church—the Full Gospel Tabernacle in Memphis, Tennessee.
Take Me to the River brings Al Green's epic spiritual struggle—a story of repentance, redemption, and renewal—to life with all the urgency and immediacy of his music.
This product is: in-stock
In-stock: 90% of orders are dispatched within 24 hours of purchase. Please see our shipping timetable here.
Out of stock: Enter your email address on the product page and we will notify you once the title is back in stock.
Pre-Order: will be dispatched upon the title release date.
Special Order: will take up to 3 weeks to source and dispatch.
If your order contains multiple types of product (e.g: an 'in-stock' item and a 'pre-order' item), the entire order will be held for dispatch until the Pre-Order release date or the 3 week Special Order window has elapsed, whichever is longer.
Please note: To avoid any unwanted delays, please order separately.