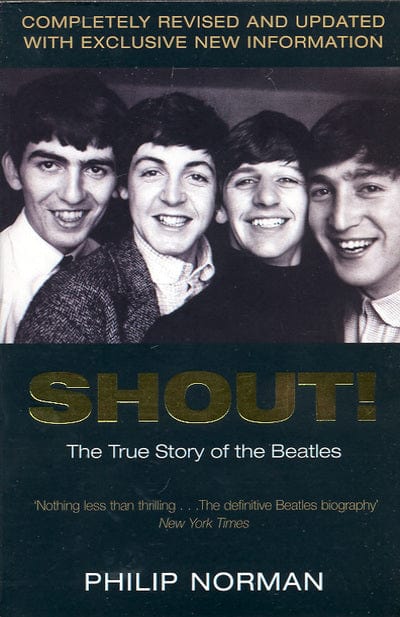 Shout! - Philip Norman [BOOK]
The first and best Beatles biography, Norman had close working relationships with each of the Fab Four, having interviewed them many times since 1965 and observed first hand the events that led to the split during 1969-70. The resulting book contained unique insights into the rise of the Beatles, their final years, the chaos of Apple and the collapse of hippy idealism.
Now fully updated, and written with all of Norman's trademark verve and skill, this is an essential book for anyone with an interest in pop music, the Sixties and the pleasures and perils of god-like fame.
'Nothing less than thrilling . . . the definitive biography' New York Times
'This stands as the first (and still the best) collision of Beatles history and literary depth . . . just about everything is rendered with beautiful prose and laser-like insight' Q
This product is: in-stock
In-stock: 90% of orders are dispatched within 24 hours of purchase. Please see our shipping timetable here.
Out of stock: Enter your email address on the product page and we will notify you once the title is back in stock.
Pre-Order: will be dispatched upon the title release date.
Special Order: will take up to 3 weeks to source and dispatch.
If your order contains multiple types of product (e.g: an 'in-stock' item and a 'pre-order' item), the entire order will be held for dispatch until the Pre-Order release date or the 3 week Special Order window has elapsed, whichever is longer.
Please note: To avoid any unwanted delays, please order separately.