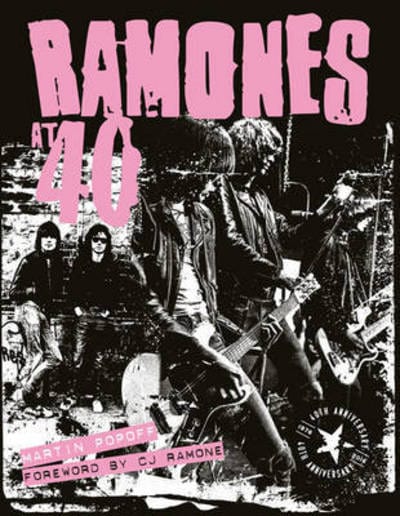 Ramones at 40 - Martin Popoff [BOOK]
The Ramones helped kick-start the punk movement and change rock history. Now, on the 40th anniversary of their critically acclaimed debut album, comes the first full-colour book on the legendary band. Written by veteran music journalist Martin Popoff, 'The Ramones at 40' explodes with visuals and offers insightful writing, stand-alone features and a full discography. It is illustrated throughout with a rich mix of band photography, contextual images and memorabilia shots. With a foreword by Ramones' bandmember C.J. Ramone, it's a must-have for every Ramones fan.


This product is: out-of-stock
In-stock: 90% of orders are dispatched within 24 hours of purchase. Please see our shipping timetable here.
Out of stock: Enter your email address on the product page and we will notify you once the title is back in stock.
Pre-Order: will be dispatched upon the title release date.
Special Order: will take up to 3 weeks to source and dispatch.
If your order contains multiple types of product (e.g: an 'in-stock' item and a 'pre-order' item), the entire order will be held for dispatch until the Pre-Order release date or the 3 week Special Order window has elapsed, whichever is longer.
Please note: To avoid any unwanted delays, please order separately.