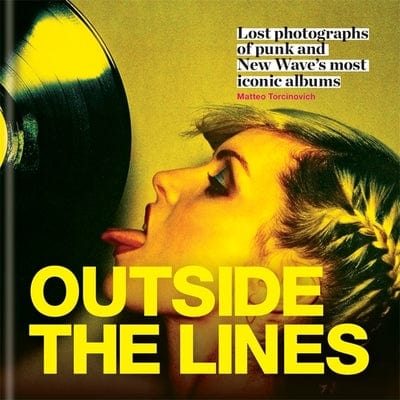 Outside the lines - Matteo Torcinovich [BOOK]
Everyone recognises the iconic photo from the cover of the Ramones' self-titled album of 1976. But how many have seen the image, taken with the same roll of film, of Dee Dee excitedly chasing his bandmates out of shot with a stick? This compilation of stunning images from punk and new wave's most iconic albums uncovers these lost photographs, along with the stories behind them.
With hundreds of photographs, accompanied by anecdotes, interviews and first-hand accounts from the photographers themselves, this book gives access to rare behind-the-scenes stories about how shoots took place and the creative processes behind them.
Whether you are a dedicated new wave fan or are simply drawn to punk fashion, this book is a real treasure.
This product is: in-stock
In-stock: 90% of orders are dispatched within 24 hours of purchase. Please see our shipping timetable here.
Out of stock: Enter your email address on the product page and we will notify you once the title is back in stock.
Pre-Order: will be dispatched upon the title release date.
Special Order: will take up to 3 weeks to source and dispatch.
If your order contains multiple types of product (e.g: an 'in-stock' item and a 'pre-order' item), the entire order will be held for dispatch until the Pre-Order release date or the 3 week Special Order window has elapsed, whichever is longer.
Please note: To avoid any unwanted delays, please order separately.