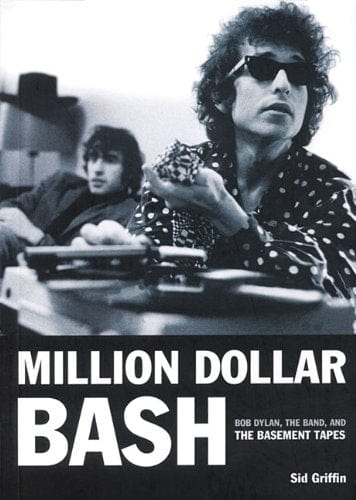 Million Dollar Bash: Bob Dylan, the Band, and the Basement Tapes - Sid Griffin [BOOK]
Million Dollar Bash tells for the first time the whole story of the Basement Tapes, recorded in summer 1967 when Bob Dylan's career was at a crossroads. Recovering from a mysterious motorcycle crash, he gathered together a few musician friends in Woodstock, New York, and informally recorded a bunch of songs intended to be heard by no one but themselves. Instead, they changed music forever. In this new book, musician and author Sid Griffin examines the recordings in detail, demonstrating on every page a musician's insight into the Basement Tapes, the men who recorded them, and the times in which they were made. Every Dylan fan needs this book.
This product is: out-of-stock
In-stock: 90% of orders are dispatched within 24 hours of purchase. Please see our shipping timetable here.
Out of stock: Enter your email address on the product page and we will notify you once the title is back in stock.
Pre-Order: will be dispatched upon the title release date.
Special Order: will take up to 3 weeks to source and dispatch.
If your order contains multiple types of product (e.g: an 'in-stock' item and a 'pre-order' item), the entire order will be held for dispatch until the Pre-Order release date or the 3 week Special Order window has elapsed, whichever is longer.
Please note: To avoid any unwanted delays, please order separately.