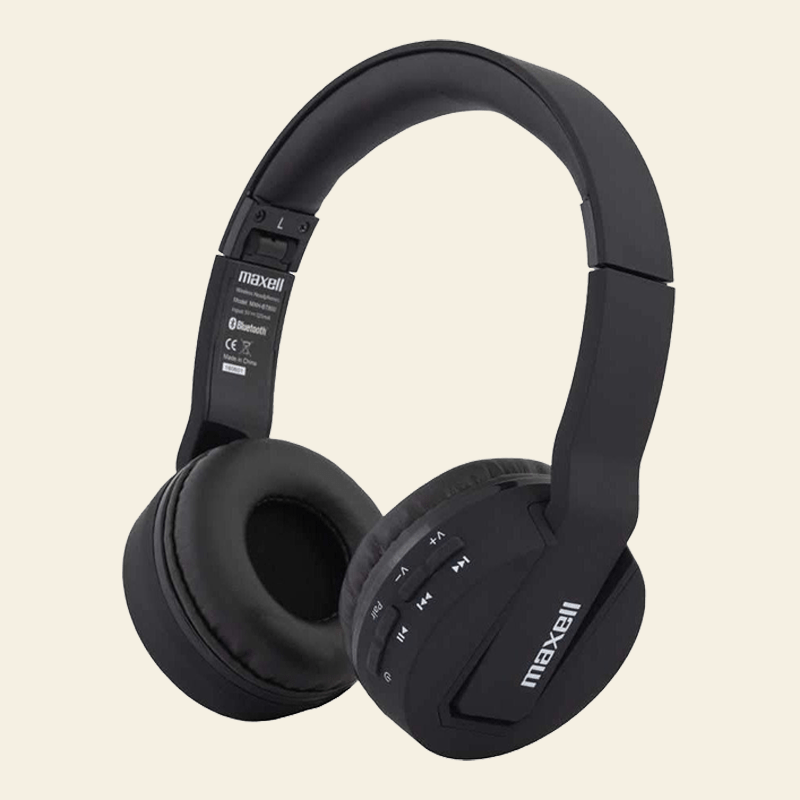 Maxell BT800 Headphones - Black [Accessories]
These Bluetooth headphone are ideal for everyday listening but also suitable whilst you are travelling thanks to the foldable design. With these wireless headphone you will never need worry about cables getting tangled. The on ear headphones have padded ear cups which makes them comfortable to listen to and help to isolate noise from the outside. They feature a built in mic so that you can take your call whilst on the go. They also come with a 3.5mm cable to allow you to continue listening to your music even after the battery had died.
This product is: out-of-stock
In-stock: 90% of orders are dispatched within 24 hours of purchase. Please see our shipping timetable here.
Out of stock: Enter your email address on the product page and we will notify you once the title is back in stock.
Pre-Order: will be dispatched upon the title release date.
Special Order: will take up to 3 weeks to source and dispatch.
If your order contains multiple types of product (e.g: an 'in-stock' item and a 'pre-order' item), the entire order will be held for dispatch until the Pre-Order release date or the 3 week Special Order window has elapsed, whichever is longer.
Please note: To avoid any unwanted delays, please order separately.