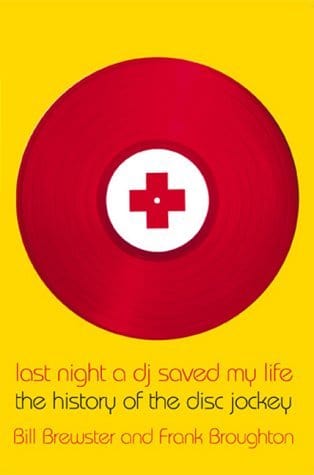 Last Night a DJ Saved My Life: The History of the Disc Jockey - [BOOK]
Last Night a DJ Saved My Life was the first comprehensive history of the disc jockey, a figure who has become a powerful force shaping the music industry--and since its original publication, the book has become a cult classic. Now, with five new chapters and over a hundred pages of additional material, this updated and revised edition of Last Night a DJ Saved My Life reasserts itself as the definitive account of DJ culture, from the first record played over airwaves to house, hip hop, techno, and beyond. From the early development of recorded and transmitted sound, DJs have been shaping the way we listen to music and the record industry. 
This product is: in-stock
In-stock: 90% of orders are dispatched within 24 hours of purchase. Please see our shipping timetable here.
Out of stock: Enter your email address on the product page and we will notify you once the title is back in stock.
Pre-Order: will be dispatched upon the title release date.
Special Order: will take up to 3 weeks to source and dispatch.
If your order contains multiple types of product (e.g: an 'in-stock' item and a 'pre-order' item), the entire order will be held for dispatch until the Pre-Order release date or the 3 week Special Order window has elapsed, whichever is longer.
Please note: To avoid any unwanted delays, please order separately.