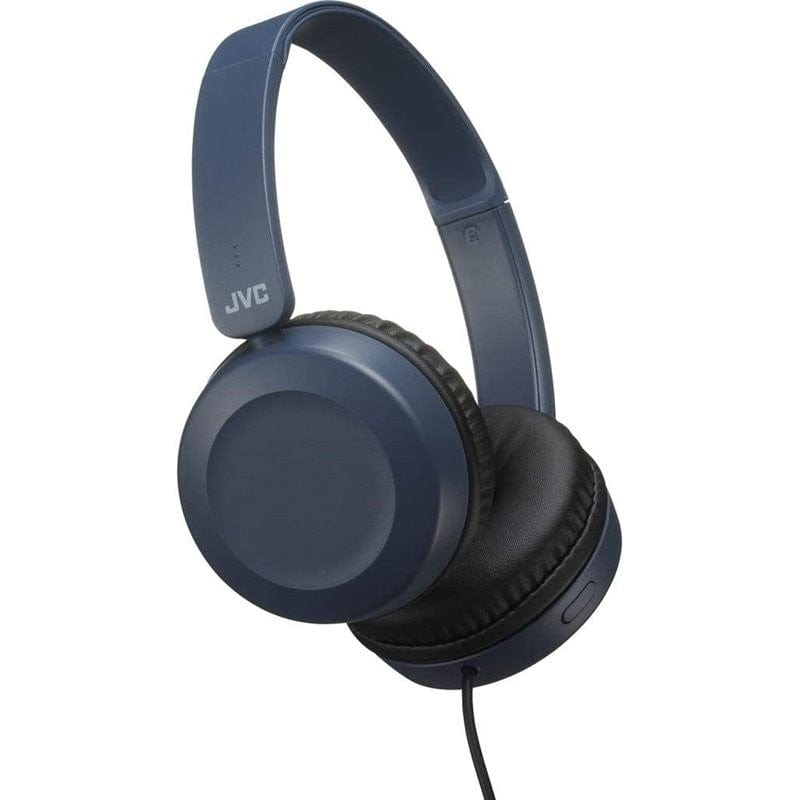 JVC Slate Blue Foldable Wired Headphones [Accessories]
Keep yourself entertained on your commute with the JVC HA-S31M-A-E Headphones. They're light, comfortable and have a swivel design, so they're easy to pop into your bag when you've finished listening.With a mic and remote lets you take control of calls, so you can keep on chatting without needing to dig your phone out of your pocket.
This product is: in-stock
In-stock: 90% of orders are dispatched within 24 hours of purchase. Please see our shipping timetable here.
Out of stock: Enter your email address on the product page and we will notify you once the title is back in stock.
Pre-Order: will be dispatched upon the title release date.
Special Order: will take up to 3 weeks to source and dispatch.
If your order contains multiple types of product (e.g: an 'in-stock' item and a 'pre-order' item), the entire order will be held for dispatch until the Pre-Order release date or the 3 week Special Order window has elapsed, whichever is longer.
Please note: To avoid any unwanted delays, please order separately.