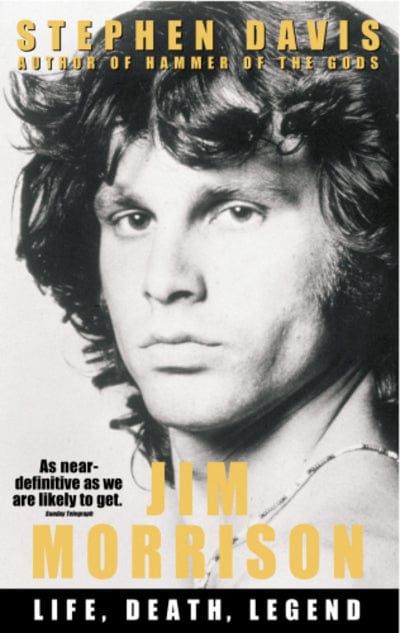 Jim Morrison - Stephen Davis [BOOK]
Jim Morrison's electrifying live performances, and appetite for sexual and psychedelic experience enflamed the spirit of a generation. In Jim Morrison, critically acclaimed journalist Stephen Davis brings together insights gleaned from dozens of original interviews, long-lost recordings, and Morrison's own unpublished journals to create a vivid portrait of a misunderstood genius.
Each page brims with new details on every phase of Morrison's life, from his troubled youth in a strict military household, to his coming of age in the avant-garde scene of 1960s LA, his epic alcohol and drug binges, and sexual affairs.
In a gripping final chapter, Davis synthesizes new evidence recently uncovered in Paris to resolve at last many of the mysteries surrounding Morrison's death, and reconstructs the final days and hours of America's greatest rock star. Compelling and harrowing, intimate and revelatory, Jim Morrison is the definitive biography of the rock god who defined the 1960s.
This product is: out-of-stock
In-stock: 90% of orders are dispatched within 24 hours of purchase. Please see our shipping timetable here.
Out of stock: Enter your email address on the product page and we will notify you once the title is back in stock.
Pre-Order: will be dispatched upon the title release date.
Special Order: will take up to 3 weeks to source and dispatch.
If your order contains multiple types of product (e.g: an 'in-stock' item and a 'pre-order' item), the entire order will be held for dispatch until the Pre-Order release date or the 3 week Special Order window has elapsed, whichever is longer.
Please note: To avoid any unwanted delays, please order separately.