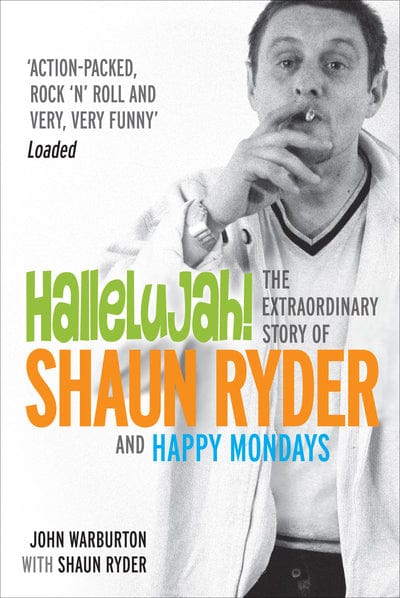 Hallelujah! - John Warburton [BOOK]
The Mondays were the band who had it all. Credited with a range of achievements, from creating Madchester and introducing indie kids to dance music to bringing ecstasy to Britain, they were the rock 'n' roll story that beggared belief. In Shaun they had an inspired gutter poet; in his sidekick Bez they had a cultural icon.
Hallelujah is the story of how this hapless group of ruffians, thieves, thugs and dealers, prompted by boredom, drugs and a visit from the taxman, got their act back together after six long years and played a sell-out world tour. Along the way a man was set on fire, an orgy was staged, someone nearly drowned and every single band member got lost in Europe. There were guns, writs, jellyfish, fights, copious amounts of class As - and a skull on a stick.
Former Daily Sport journalist John Warburton, Shaun's friend and confident, went along for the ride. He includes contributions from others who've witnessed the madness first hand, including Jo Whiley, Chris Moyles, Steve Lamacq and Fatboy Slim.
This product is: out-of-stock
In-stock: 90% of orders are dispatched within 24 hours of purchase. Please see our shipping timetable here.
Out of stock: Enter your email address on the product page and we will notify you once the title is back in stock.
Pre-Order: will be dispatched upon the title release date.
Special Order: will take up to 3 weeks to source and dispatch.
If your order contains multiple types of product (e.g: an 'in-stock' item and a 'pre-order' item), the entire order will be held for dispatch until the Pre-Order release date or the 3 week Special Order window has elapsed, whichever is longer.
Please note: To avoid any unwanted delays, please order separately.