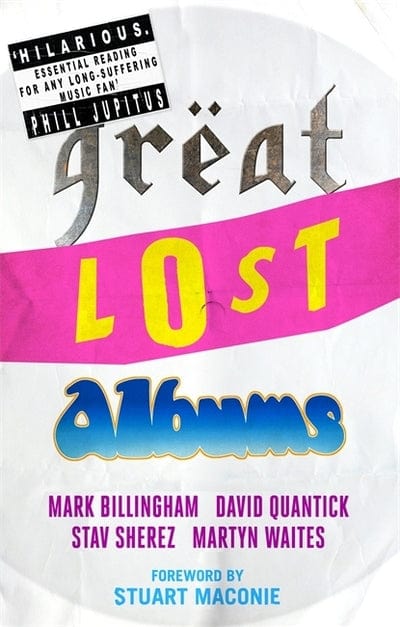 Great lost albums - Mark Billingham [BOOK]
We can all name the classic rock and pop albums of the last fifty years. But what about the great lost albums? The albums that fell behind the back of the musical sofa? The albums that, in a very real sense, have been completely made up by the authors of this book?
It took a bestselling crime writer or three to hunt down these fifty lost classics, and an award-winning TV comedy scriptwriter to buy them a pint and make them write it. From the 60s to the 00s, with track listings and full histories, Great Lost Albums reveals the recordings that - just perhaps - never existed, but really should have done.
Albums include:
· Bob Dylan's legendary collaboration with Liberace
· Joy Division's 'musical theatre' period
· Coldplay's IKEA Sessions, including 'Conscious Uncoupling (See Leaflet for Details)' and 'In my Place (There's a Lovely HEMNES Shelving System)'
· The Who's magisterial, abandoned rock opera 'Bingo Wizard'
· Kraftwerk's hastily deleted Christmas album, featuring the melancholic classic 'I Wish to Return this Item'
...and many, many more.
This product is: in-stock
In-stock: 90% of orders are dispatched within 24 hours of purchase. Please see our shipping timetable here.
Out of stock: Enter your email address on the product page and we will notify you once the title is back in stock.
Pre-Order: will be dispatched upon the title release date.
Special Order: will take up to 3 weeks to source and dispatch.
If your order contains multiple types of product (e.g: an 'in-stock' item and a 'pre-order' item), the entire order will be held for dispatch until the Pre-Order release date or the 3 week Special Order window has elapsed, whichever is longer.
Please note: To avoid any unwanted delays, please order separately.