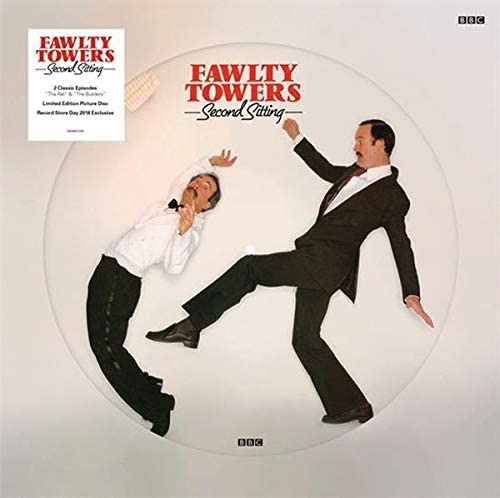 Fawlty Towers: Second Sitting (RSD 2018) [Vinyl]
Four decades on from its original BBC TV broadcast, Fawlty Towers continues to shine as a masterclass in comedy writing and performance. Presented here is the original BBC vinyl album – Second Sitting presented as a limited edition vinyl picture disc.
Featuring two classic episodes 'Basic The Rat' and 'The Builders', and including special linking narration - supplied by hapless waiter Manuel (Andrew Sachs).
All episodes star John Cleese as harassed hotelier Basil Fawlty, with Prunella Scales as Sybil, Connie Booth as Polly and Andrew Sachs as Manuel.
Side A: Basil The Rat
Side B: The Builders
This product is: in-stock
In-stock: 90% of orders are dispatched within 24 hours of purchase. Please see our shipping timetable here.
Out of stock: Enter your email address on the product page and we will notify you once the title is back in stock.
Pre-Order: will be dispatched upon the title release date.
Special Order: will take up to 3 weeks to source and dispatch.
If your order contains multiple types of product (e.g: an 'in-stock' item and a 'pre-order' item), the entire order will be held for dispatch until the Pre-Order release date or the 3 week Special Order window has elapsed, whichever is longer.
Please note: To avoid any unwanted delays, please order separately.