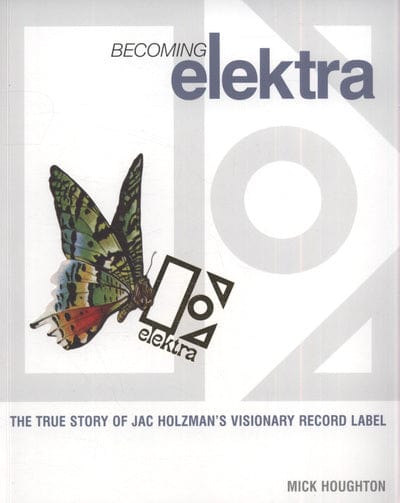 Becoming Elektra - Mick Houghton [BOOK]
Becoming Elektra is an account of Elektra Records in the Jac Holzman years, from 1950 to 1973. It tells the story of Elektra's growth from a small independent folk label to a major, multi-faceted, hit making concern. Jac Holzman's role in founding and running the company is central to the story, and his capacity for lateral thinking - that led to innovations such as the first-ever sampler album, and a million-selling series of sound effects records - is a recurring theme. But the book is not just a story of one man's business success. It is also about the label's artists and the great music they produced, and other key people who gave the company its identity.


This product is: in-stock
In-stock: 90% of orders are dispatched within 24 hours of purchase. Please see our shipping timetable here.
Out of stock: Enter your email address on the product page and we will notify you once the title is back in stock.
Pre-Order: will be dispatched upon the title release date.
Special Order: will take up to 3 weeks to source and dispatch.
If your order contains multiple types of product (e.g: an 'in-stock' item and a 'pre-order' item), the entire order will be held for dispatch until the Pre-Order release date or the 3 week Special Order window has elapsed, whichever is longer.
Please note: To avoid any unwanted delays, please order separately.