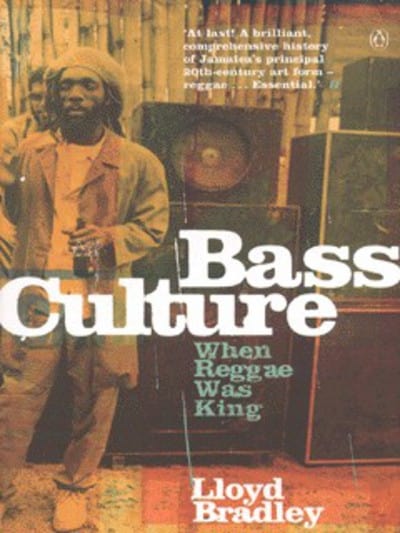 Bass culture - Lloyd Bradley [BOOK]
The first major account of the history of reggae, black music journalist Lloyd Bradley describes its origins and development in Jamaica, from ska to rock-steady to dub and then to reggae itself, a local music which conquered the world. There are many extraordinary stories about characters like Prince Buster, King Tubby and Bob Marley. But this is more than a book of music history: it relates the story of reggae to the whole history of Jamaica, from colonial island to troubled independence, and Jamaicans, from Kingston to London.


This product is: out-of-stock
In-stock: 90% of orders are dispatched within 24 hours of purchase. Please see our shipping timetable here.
Out of stock: Enter your email address on the product page and we will notify you once the title is back in stock.
Pre-Order: will be dispatched upon the title release date.
Special Order: will take up to 3 weeks to source and dispatch.
If your order contains multiple types of product (e.g: an 'in-stock' item and a 'pre-order' item), the entire order will be held for dispatch until the Pre-Order release date or the 3 week Special Order window has elapsed, whichever is longer.
Please note: To avoid any unwanted delays, please order separately.