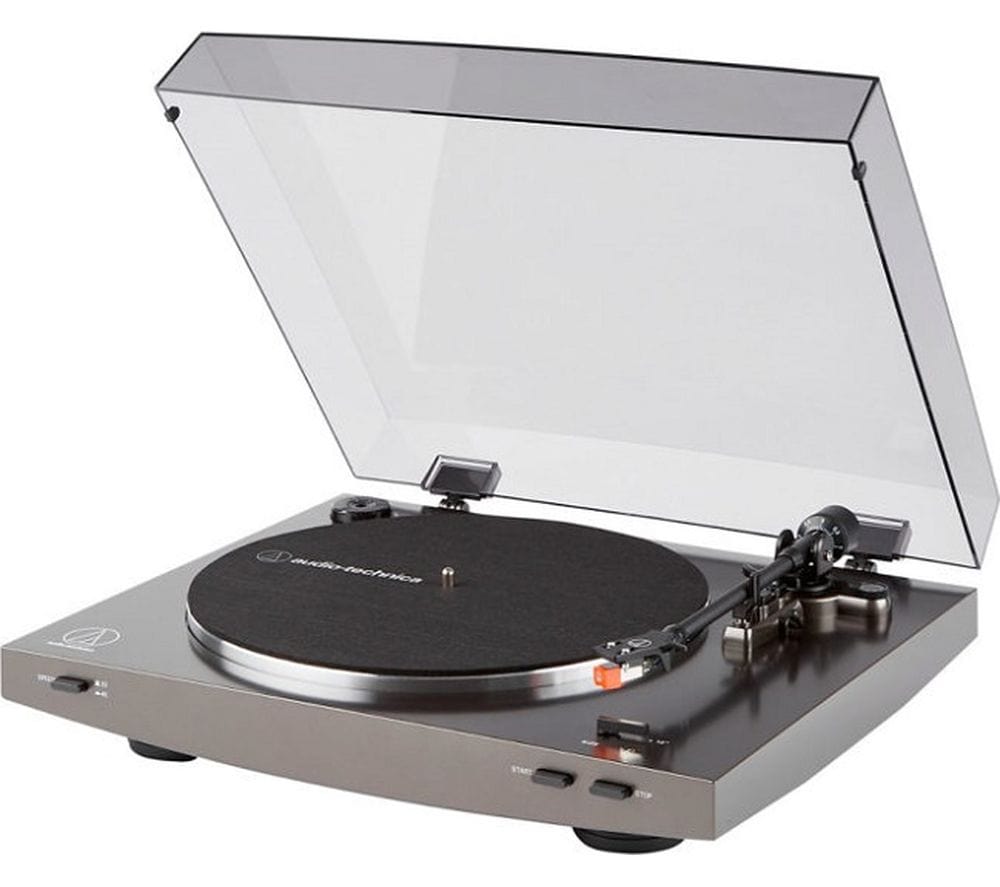 Audio-Technica AT-LP2X Belt Drive Turntable (Grey) [Tech & Turntables]
Please note: All turntables are for delivery to Irish
addresses ONLY and will NOT dispatch internationally.
• Fully-automatic belt-drive turntable. 
• Two speeds: 331/3, 45 RPM.  
• Balanced straight tone arm with hydraulically damped lift control and tone armrest.
• Attached dual-RCA output cable. 
• ½" mount universal BLACK head shell.  
• AT91R Dual Moving Magnet RED phono cartridge and long-life diamond stylus. • Anti-resonance, die-cast aluminium platter with felt mat. 
• Damped base construction for reduced low-frequency feedback coloration.  
• Includes 45 RPM adapter and removable hinged smoked dust cover.
This product is: out-of-stock
In-stock: 90% of orders are dispatched within 24 hours of purchase. Please see our shipping timetable here.
Out of stock: Enter your email address on the product page and we will notify you once the title is back in stock.
Pre-Order: will be dispatched upon the title release date.
Special Order: will take up to 3 weeks to source and dispatch.
If your order contains multiple types of product (e.g: an 'in-stock' item and a 'pre-order' item), the entire order will be held for dispatch until the Pre-Order release date or the 3 week Special Order window has elapsed, whichever is longer.
Please note: To avoid any unwanted delays, please order separately.